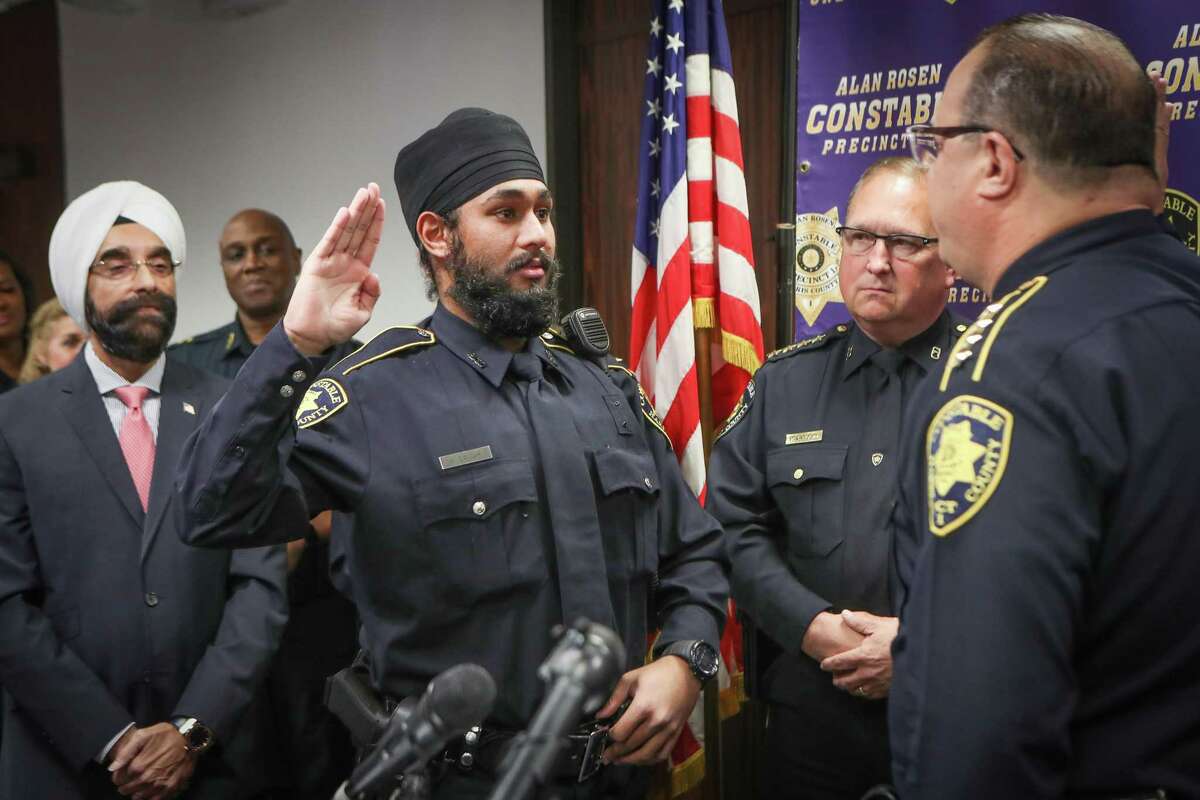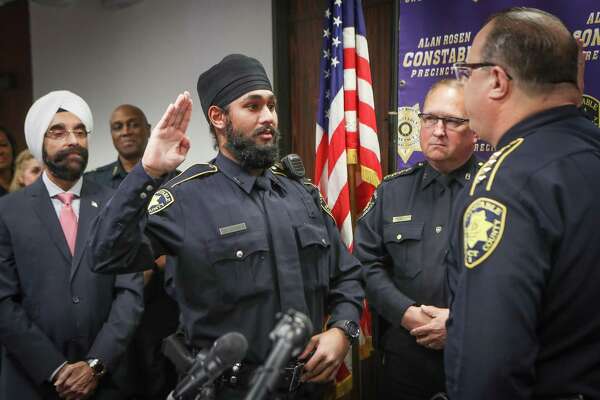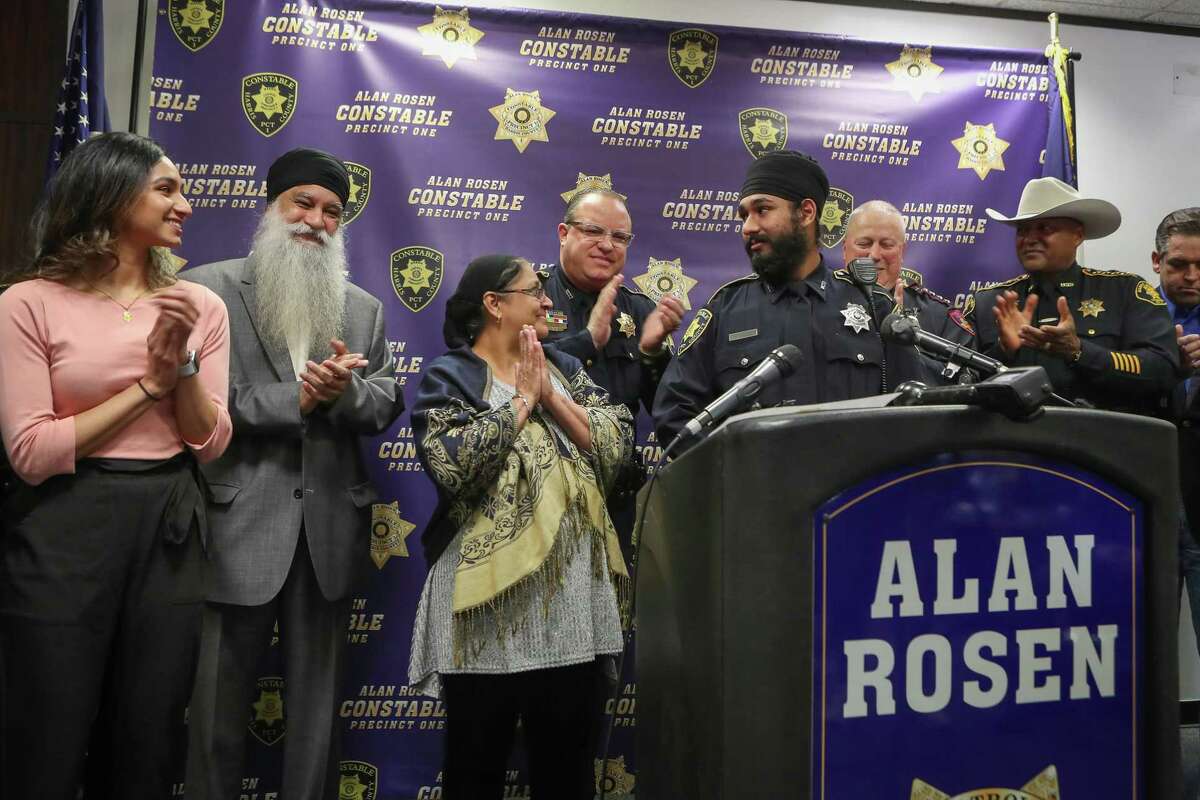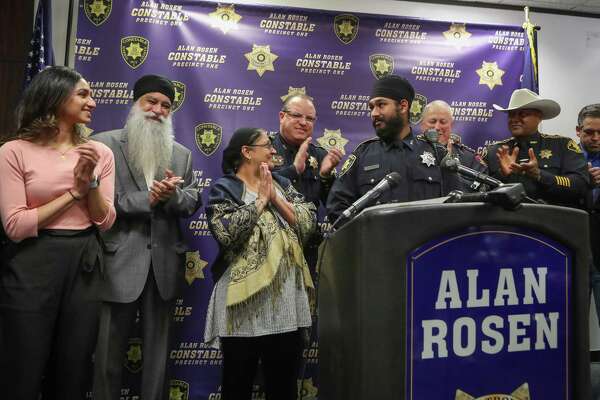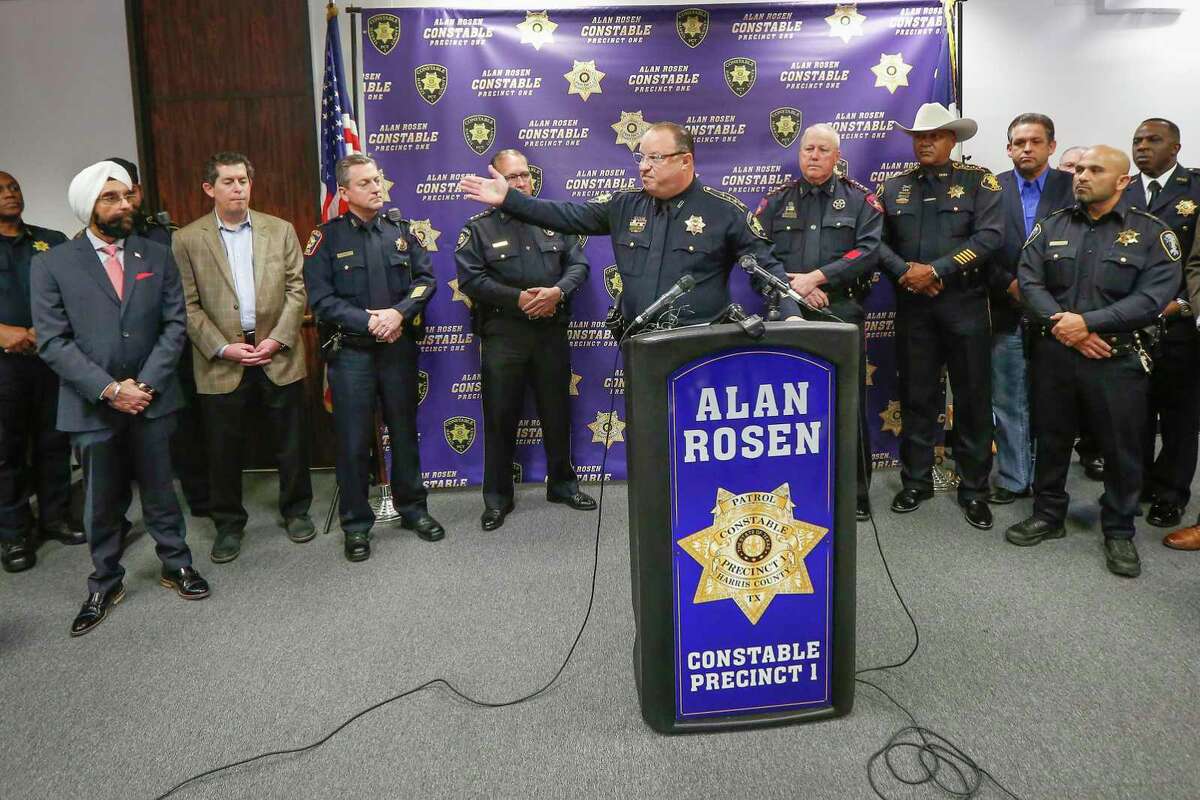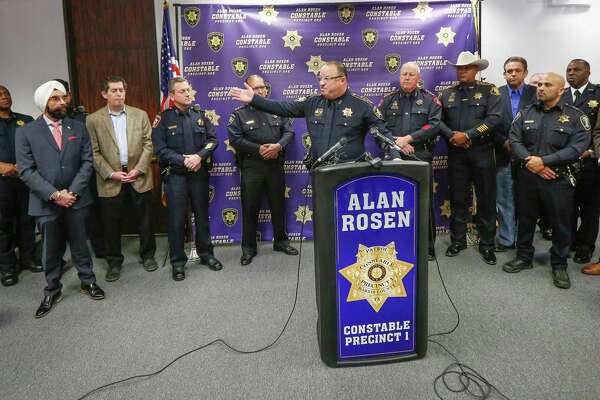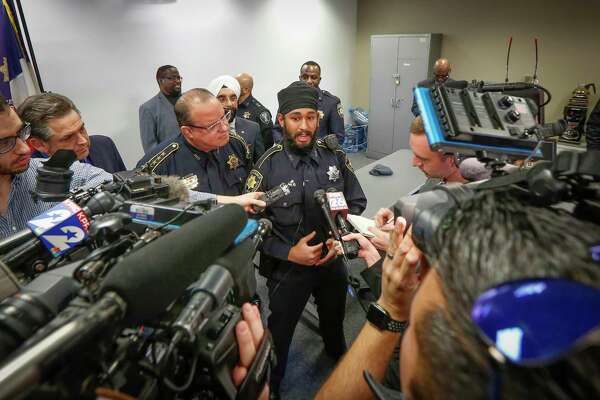 Amrit Singh always knew he wanted to work as a peace officer. He spent years in law enforcement explorer programs, five months in a police training academy, and many dozens of hours working out and studying.
After all that work, the 21-year-old Sugar Land resident's swearing in as one of the newest members of the Harris County Precinct 1 Constable's Office took less than a minute.
The move made him the first Sikh deputy constable in Harris County and represented an important step forward in religious inclusion, local Sikhs said.
Sikhism is a monotheistic religion that originated in what is now India. Practicing Sikhs wear a turban and five articles of faith: uncut hair, a wooden comb, an iron bracelet, an iron dagger and a Kachera, or type of undergarment — requirements that would be prohibited by many law enforcement departments that operate as paramilitary organizations with strict uniform policies.
Harris County made national headlines in 2015 after sheriff's deputy Sandeep Dhaliwal fought for and won the rights to wear his turban and beard on duty. At the time of the beloved deputy's murder last year, just a few dozen law enforcement agencies across the United States — and the U.S. Army — had uniform policies with religious accommodations allowing Sikhs to serve in accordance with their faith.