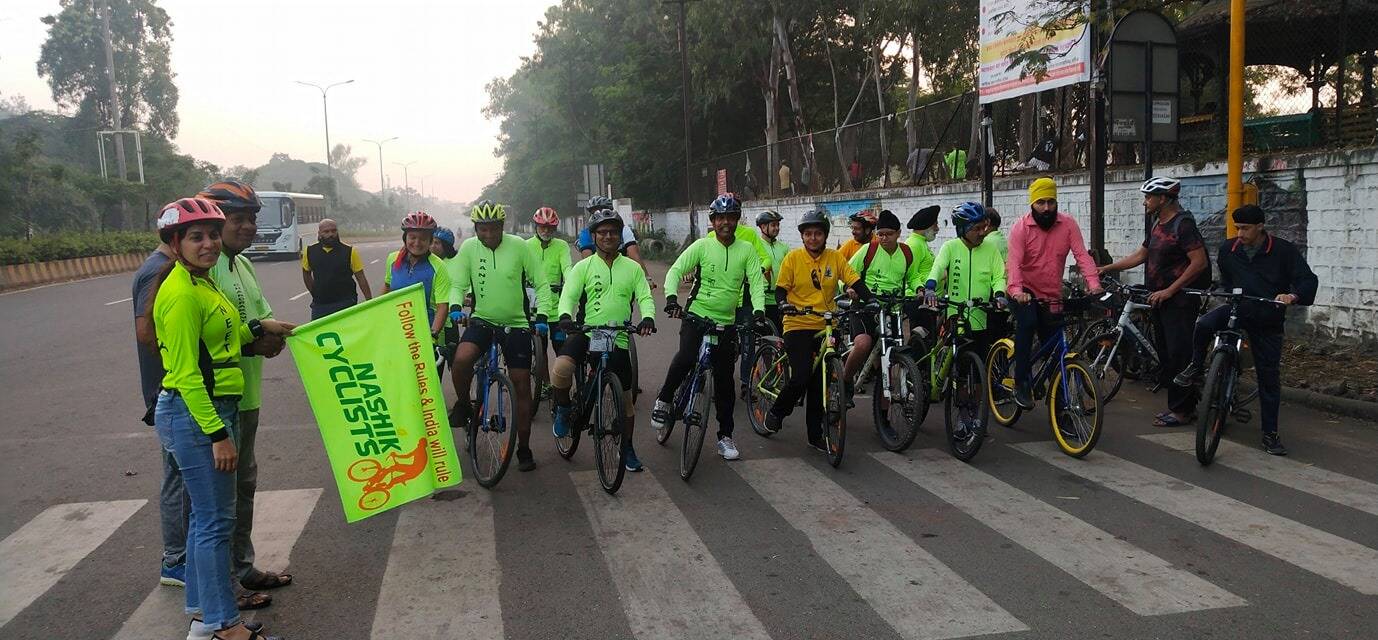 On the occasion of the 550th Birth Anniversary of Guru Nanak Dev, Nashik Cyclists organised a ride passing through three Gurudwaras in the city.

The riders were flagged off from Golf Club by Deccan Cliffhanger finisher, Super Randonneur Neeta Narang. Their first stop was Singada Talao Gurdwara. From there, the cyclists rode to the Nashik Road Gurudwara.

The ride ended at the Panchvati Gurudwara, where everybody partook in the prasad. According to cyclists, this ride was a symbol of unity and brotherhood, love and peace.